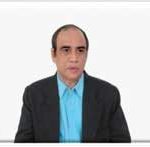 NIRMAL K. BHARDWAJ
Founder / CEO
Bachelor of Technology. (Hons) IIT Kharagpur (1981), Post Graduate in Management, IIM Ahmadabad (1983)
Nirmal K Bhardwaj, Distinguished Alumnus of IIT Kharagpur, is a professional in the field of technology and management with over 30 years of global experience in the Top Management across verticals and trans geographies. He has worked in leadership positions with corporates viz Tata Group, India; Carrier Corporation, USA and Churchgate Group in Asia, Africa, Europe and USA.
He has been chief executive of group of companies in diverse industries. He has been awarded "International Professional" award for 2002 by Whose Who Historical Society, Boston USA. This award has been conferred on him for his outstanding professional and civic achievements among contestants from 150 countries. He is founder member of PanIIT India. He is also Founder VP, IIT Kharagpur Alumni Foundation, India. He is advisor to Kharagpur Angels Network, Mentor CMIE and a member of International Advisory Committee of AgFE. He has been mandated to commercialize several technologies patented by IIT Kharagpur.
He is also member of governing council of St Joseph College of Business Administration, Bangalore and Jammu University. He has served as a member of council of South African Chambers of Business and Co-Chair of sustainable Real-estate, CII, India. He has arranged many international conferences viz Role of IITs in nation building and Confluence of Technology, Management and Life Sciences. He is consultant and board member of many corporates and Institutions in India and Abroad.
He is founder of The Bengaluru Angels and Resurgent Africa initiatives.